---
Last year was challenging for the CBD market as ongoing obstacles like price compression and the COVID-19 pandemic continued. Resulting disruptions to the brick-and-mortar retail landscape hurt the organic growth of CBD, with many firms pivoting their strategies more toward e-commerce. Learn More.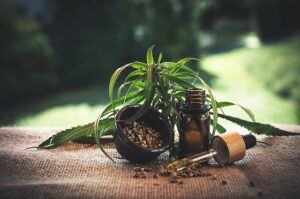 The rise of delta-8 THC and other "cannabis-lite" products also ate into CBD sales in specific distribution channels. Additionally, there has been a general market pivot toward less-expensive product types.
The USA CBD Market
With all these factors at play, data show sales across the USA CBD industry grew by just 2.5% over 2020 and reached $4.7 billion in 2021.
However, this number is expected to reach $12 billion by 2026 because the federal prohibition of ingestible products—one of the main barriers to further scaling CBD— will be removed.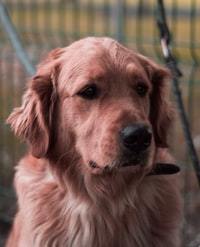 Pet CBD Products
 Pet products are a widespread and growing component of the CBD market and are valued at more than $430 million during each year of the pandemic. This market segment is more than double to $910 million by 2026.
An uptick in pet ownership sparked by COVID-19, coupled with further normalization of CBD and more lavish per capita pet spending in general, has encouraged the interest in and the uptake of pet CBD products.
None of these trends are expected to reverse. There is ample room for additional growth as exploratory shopping returns, more and larger stores pick up CBD products, and veterinarians are granted greater leeway in discussing CBD with clients.
According to a survey, 70% of current pet CBD purchasers noted having spoken with their pets' veterinarians about CBD. Meanwhile, only 16% of those interested but have not yet purchased CBD have had those conversations.
It indicates that, for many pet owners, these discussions with pet professionals are vital to helping them feel comfortable enough with purchasing and using CBD products for their pets.
Both pet CBD considerers and purchasers highlighted the importance of veterinarians' role in their belief statements, with 90% of pet parents agreeing that veterinarians should be allowed to prescribe CBD.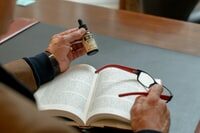 Which CBD Is Performing Best?
Data indicates the most popular product types in the pet CBD market are edibles, treats explicitly, and tinctures.
In 2021, People fed cats given CBD edibles nearly at the same rate as tinctures. On the other hand, dogs were more likely to receive edibles (61%).
Product formats like topicals, typically used to treat skin conditions or arthritis rather than more common pet ailments like anxiety and stress, are more limited in scope and thus have not become as popular as ingestible products.
Cannabinoid Content (CBD) in Pet Products
Each cannabinoid format (i.e., full-spectrum, broad-spectrum, isolate) has varying popularity across product types (i.e., topicals, edibles, tinctures).
For instance, CBD isolate has been relatively successful in topicals. However, it has seen little traction in edibles and tinctures—only about 4% of these purchased products were made with isolate.
Across all product formats, full-spectrum CBD is the most popular, followed by broad-spectrum. However, it is essential to recognize that a large contingent of CBD purchasers is not clear on the cannabinoid makeup of their products.
 CBD Gummies
 CBD Gummies are the perfect CBD-infused pick-me-up.
Our proprietary, patent-pending formulation offers a simple, clean and effective way to dose yourself with CBD – and it's all delivered with the delicious taste and texture you know and love.
Chill Plus CBD Gummies: For Recreational Use, and Chill Plus
CBD Gummies: For Medical Use.
Powerfully Good
We use only high-quality, American-grown organic hemp that is naturally high in cannabinoids such as CBD and CBDa. We then extract those compounds using a CO2-based process to ensure the highest quality possible.
Take it as far as you can go
You determine your CBD dosage. First, try the 8mg dose, and if you'd like to make your experience even further, simply take two: one for the morning and one for the night. If you'd like to take it even further still, grab a pack of our CBD Gummies: For Recreational Use which is available in up to 80mg.

To Start Feeling Better Today!!
Conclusion
In the near- and long-term, growth in the pet CBD market will primarily be driven by removing federal barriers to commerce and research and medical pet professionals getting accustomed to having those conversations with their already interested patients' owners.
Thanks for being part of the community!
Kevin