23 August, 2022
0 Comments
---
There are a lot of different opinions on what happens to people who consume cannabis. Some people believe it can lead to negative consequences, while others believe it can have positive effects. What do you think happens to people who consume cannabis? Cannabis, for medical and recreational purposes, it's essential to consider the impact of this class substance on those who use it. Cannabis consumers are often stereotyped as lazy or unproductive, but what does the research say about them?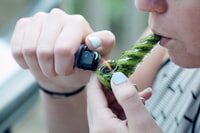 Jointly's data show that product choice impacts the significance of a cannabis experience by 40-57% and that individuals use cannabis for numerous different constructive objectives. "People consume cannabis for many different reasons, ranging from the merely social to the deeply therapeutic. Consumers have their preferences and tolerances, their favorite brands, and the methods for consuming, but most importantly, all consumers want to experience the mobility," stated James Yathomas, Jointly CEO.
"We are amid a marijuana manifesto in which cannabis is becoming normalized and less stigmatized," he said. It's crucial to understand that the largest demographic of active cannabis users are Millennials. They are the generation currently growing up, with cannabis being a part of their lives.
These are Gen-Z people that have used cannabis since they were young teenagers. They're now in their 20s and one of the largest groups of active consumers. They already have established expectations, preferences, and product knowledge to take cannabis use to the next level.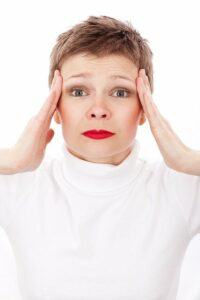 People Consume Cannabis for:
Sleeping, relaxing, and de-stressing make sense if you're frequently stressed or want to become more relaxed and tranquil during the day.
Jointly users choose to relax & refresh (22%), relieve everyday stress (19%), improve sleep (11%), energize & uplift (10%), ease everyday pain (9%), enjoy social experiences (7%), focus & create (7%), stimulate appetite (6%), enhance intimacy (3%), and recover from exercise (3%).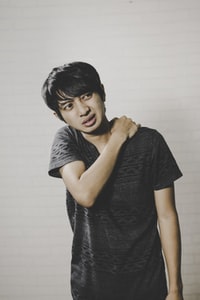 Cannabis For Creativity, Motivation, and Social Interaction.
This reflects the desire to stimulate thinking, strengthen experiences and confidence socially, and boost motivation and planning.
Mood; for instance, to improve focus, clarity, and concentration. The people that consume cannabis are a diverse group of users with different experiences that lead them to consume cannabis and additional needs as they consume it.
Jointly's data shows that people use cannabis to stimulate their social life, entertain themselves, relax or reduce stress, or escape the stress and the daily grind.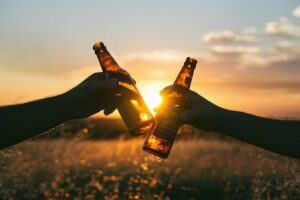 About half of users use cannabis to enhance their entertainment experience (i.e., music, movies). For example, some people use cannabis to improve productivity, attention span, memory, and creativity (productivity enhancement). Other people use cannabis to enable them to rest more profoundly or create more peaceful and meaningful experiences with friends and family (health & social).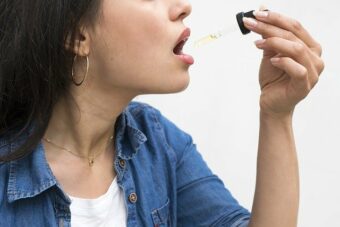 Primary Benefit Of Cannabis
Most people consume cannabis for both productivity and health & social purposes. The primary benefit of cannabis for most people is a reduction in social anxiety, which allows them to have more meaningful conversations with their partners, family members, and friends.
"This information is backed by a 2022 survey, in which clients mentioned comparable explanations for their consumption," the firm stated.
Source: Benzinga
Jointly's data reveals that various people have diverse experiences with the same outcome. Still, that specific product performs better in statistically important ways. "people, on average, rank the significance of their experience at 6.75 out of 10." But why isn't there more data available on this?
Cannabis Products
Focusing on highly rated products, the company found that followers will place them at seven out of 10. With products that have an average rating of 6.5, people will order them at 6.2. I've heard many people talk about testimonials in the context of quest stories and early product experiences. Even so, the differences between individual respondents are far more significant than the average difference between products.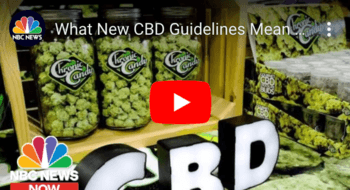 Jointly's research also shows that specific products are more effective at different things. "Data from Jointly show that factors like setting, exercise, hydration, diet, and sleep impact the effectiveness of consumer experience by 40-50%. By refining these factors, people become more likely to rate their experience a 9 or a 10." concluded Jointly's study.
CBD Product
We have the largest and most comprehensive selection of CBD products anywhere online.

We guarantee our products to be the best on the market.
Looking for CBD Oil?
We offer a variety of CBD products, including oils, capsules, edibles, and much more!
Looking for CBD Capsules?
We offer a variety of CBD products, including oils, capsules, edibles, and much more!
Experience A Relaxing CBD Experience!
Conclusion,
We are reaching out to all CBD users! Whether your therapy is a fresh flower or concentrate, tincture or vape, cannabis or hemp, we invite you to share your experience.
We would love to know what you think. Would you do us a favor and leave a comment if you have a moment?
It enables us to improve upon everything we do. 
We've made leaving a comment or question easy! Just go below.   
Some of the links in this article are affiliate links. If you were to buy something after clicking on one of these links, I would get a small commission.  
Thanks for being part of the community!
Kevin