26 April, 2022
0 Comments
---
Oregon regulators want to suspend the license of marijuana giant Curaleaf CBD for 70 days and issue an unprecedented $200,000 fine after the company confused batches of marijuana with those containing CBD wellness drops.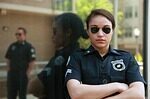 Massachusetts-based Curaleaf acknowledged last summer that it had affixed CBD labels onto bottles that contained jumbo doses of THC. Several customers reported alarming symptoms after taking what they believed to be CBD drops. Sold under the brand name Select, at least five people said going to the emergency room with serious health issues.
While the $200,000 penalty would be the largest Oregon has issued to a marijuana company since legalizing cannabis in 2016, it's a tiny fraction of the $1.2 billion sales Curaleaf reported last year. The reprimand would be a black eye for the publicly traded company.
"The health and safety of our patients and customers remain our number one priority and we feel confident about the changes made to ensure this doesn't happen again," Curaleaf said in the statement. Curaleaf might also be subject to penalties from the U.S. Food and Drug Administration. The United Kingdom is moving quicker than the United States on regulating CBD in foods, beverages, and dietary supplements.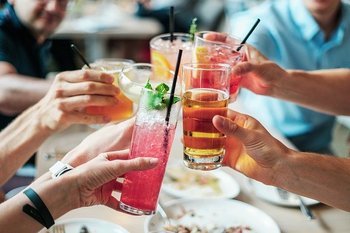 The U.K.'s food safety agency, the Food Standards Agency (FSA), has been working with manufacturers and retailers to ensure that CBD products are safe for human consumption. In July 2019, the FSA released guidance on how People can safely consume much CBD daily. The FSA is also working with U.K. businesses to ensure that they label their products correctly and not make false claims about health benefits.
The FSA states, "we have put a robust, proportionate system of controls around all aspects of this emerging market. From checking CBD products are safe, legal, and properly labeled, to help businesses understand their responsibilities for sales and advertising." The agency announced, "if any products that make any health claims are found to be unsafe, the FSA will take swift action. The FSA has announced that it will work to create a policy on CBD labeling in food and drinks shortly.
In the meantime, the FSA has worked with businesses to ensure that CBD is accurately labeled and that products containing CBD are safe for consumption. The FSA even helped select the products that would be tested at the beginning of 2019. The U.K.'s Food Standards Agency on March 31 published a list of CBD products permitted for sale to consumers while the FSA begins a full risk assessment of the products.
However, the U.S. Food and Drug Administration (FDA) has yet to release any statements or regulations regarding the legal status of CBD. The FDA is the regulatory body that will decide when CBD will be allowed in food, beverages, and many other products. While the FDA has not approved CBD-infused food or drinks, the FDA has approved testing food additives. The FDA has approved several tests for CBD in food products and beverages.
The list covers products sold in England and Wales. CBD products sold north of the border are subject to a separate authorization process managed by Food Standards Scotland. Because of Brexit protocols, companies in Northern Ireland must follow European Union Novel Food rules and procedures.
More than 3,500 products are on the FSA list. They include coffee, carbonated beverages, brownies, cookies, popcorn, oil sprays and drops, tinctures, gummy bears, capsules, and post-workout powders. Before the list was published, no CBD products were authorized for sale in the United Kingdom.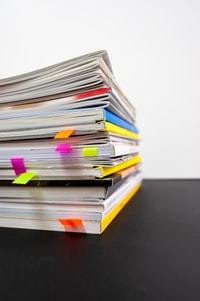 "We have created the public list to help local authorities and retailers prioritize products to be removed from sale," stated Emily Miles, chief executive of the FSA. "If a product is not on the list, it should be removed from sale. Because it is not attached to a credit application to us for market authorization, being on the list means that the application is credible. The FSA has or is shortly expecting to receive significant scientific evidence from the applicant to judge safety."
The United Kingdom is the world's second-largest market for consumer CBD behind the United States, according to the Association for the Cannabinoid Industry (ACI), a U.K. trade body for the CBD sector. ACCORDING TO ESTIMATES FROM THE ACI, the U.K. market was worth £690 million ($906 million) in 2021, more than £341 million in 2019.
"The FSA public list represents a major milestone for the U.K.'s CBD category," stated Steve Moore, founder of the ACI. "It demonstrates the sector's progress to meet compliance requirements and creates greater regulatory certainty. which, in turn, will increase levels of consumer trust, encourage investment in the sector, and promote innovation. ACI is immensely grateful for the work our members and the FSA have put in to take this momentous step."
The FSA assessed the CBD products on the list through a Novel Food process open to any CBD product designed for oral consumption that was on sale in the United Kingdom on or before February 13, 2020. Companies may not sell any product launched after that date. Any product not the subject of a dossier submitted by March 31, 2021, is the deadline until full authorization is granted.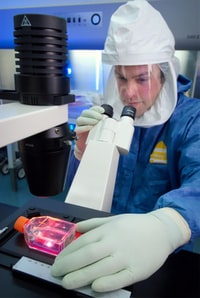 The ACI, in September 2020, created a scientific-based consortium of members to submit a "super-dossier," which was lodged with the FSA in February 2021. The ACI has launched a website at www.UKCBDList.com to allow consumers, retailers, health practitioners, and enforcement authorities to verify whether a product is being sold legally.
The United States has lagged, and the Food and Drug Administration (FDA) is still hammering out the details of how it will regulate CBD use. These differing regulations across countries confuse the legality of selling and importing CBD in the United States. CBD is still considered a Schedule I drug by the DEA, but states are moving to pass their laws.
The FSA has also issued guidelines for businesses to follow when labeling CBD products in the U.K. CBD products with 0.2% or less THC are considered exempt. From cannabis regulation and categorized as food supplements. A maximum dose of 10 milligrams of CBD is allowed in a single food item.
CBD Now Regulated Food
The U.K. has become the first country to regulate the public sale of orally-administered, legal cannabinoids following the publication of a list of permitted products. The move will "de-risk" CBD for investors and spur innovation in the space.
The Food Standards Agency (FSA), the U.K. regulator, compiled them. The list features around 3,500 products containing CBD that has been given the green light to remain on shelves (both physical and virtual) in the U.K.'s constituent countries of England and Wales.
These products, already available in the U.K., can remain on sale to the general public in England and Wales.
Any products that do not appear on the CBD list can no longer be sold, and vendors continuing to offer them for sale could face penalties.

However, these products may still be submitted for authorization under the FSA's novel foods approval process.
How it works
Inclusion on the CBD list is a crucial stage for full authorization, expected in 2023.
Suppliers of CBD products in England and Wales on or before February 13, 2020, were required to apply for assessment.
Suppliers whose application dossiers were assessed to meet FSA's novel food standards have added their products to the CBD list. It means they can remain on sale while awaiting full authorization.
CBD products that entered the market after or that failed to apply before the deadline must be removed from sale until such a time that they obtain FSA authorization.
Having a product added to the list "means you have submitted all the required information as per your dossier, and it has been accepted by the regulators. But that doesn't mean it has been authorized,"
By the numbers
Around 900 applications were submitted before the deadline
Of those, 71 progressed, leading to 3,500-plus products being added to the CBD list
680 applications were rejected
42 applications were self-withdrawn by companies that no longer wished to proceed
Why it matters
Implementing the regulatory framework will "de-risk" CBD for producers, retailers, consumers, and investors.
While regulation has led to the immediate prohibition of hundreds of CBD products, it will arguably fuel further innovation in the space as the compliance guide rails become clear.
According to ACI, annual sales of U.K. consumer CBD products hit an estimated £690 million ($898 million) in 2021. likely making it the world's second-largest CBD market after the U.S.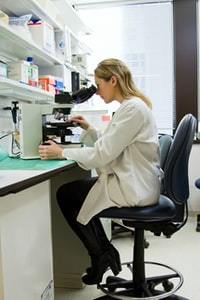 CBD Clinical Trial
Seattle startup, Receptor Life Sciences, has raised $9.7 million to move its CBD-based therapeutic candidate for acute anxiety through clinical testing. The company is developing a dry powdered form of CBD paired with an inhaler. Receptor combines a powdered form of CBD with an inactive compound that helps absorption deep in the lungs. The mixture and the Receptor's inhaler are components of an inhaled insulin product approved by the FDA.
In late March, the company announced that the FDA had given the green light to a phase 1b clinical trial testing the safety and efficacy of the approach in social anxiety disorder. The study is underway. The candidate product "has the potential to be the first-in-class treatment for acute anxiety disorders," expressed Receptor CEO and President Mark Theeuwes in a statement announcing the FDA's acceptance of Receptor's investigational new drug application. He stated that the data would potentially guide future studies for other psychiatric and neurological disorders.
The company recently published a study showing that inhalation of its synthetic CBD provided more rapid absorption into the body than an oral formulation. Peak concentration occurred only four minutes after inhalation and resulted in fewer breakdown compounds in the body. The new funding will advance the product through early clinical studies.
The oral agent is being tested in healthy volunteers to identify a formulation to move forward into further clinical development. According to a government database, dozens of clinical trials by companies and academic centers are testing cannabidiol in various formulations.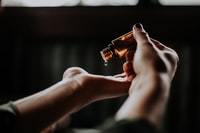 Trials test oral cannabinoids for pain and other conditions, assess how topical products last and break down in the body, and combine CBD and THC in an aerosol. Epidiolex is the only cannabis-derived product approved by the FDA. However, three synthetic products related to cannabis are approved mainly for severe nausea and vomiting caused by chemotherapy.
Please leave your questions and comments below!
Thanks for being part of the community!
Kevin
Hello,
As an eCommerce seller, the first physical touchpoint you'll have with a customer is when your package arrives at their door, an impactful impression is critical.
Fulfillment marketing, a cutting-edge solution crafted by my friends over at The Fulfillment Lab, is designed to make the unboxing experience memorable by bringing marketing and fulfillment together at scale!
With this strategy, you can create a unique order fulfillment experience using data you're already capturing—without sacrificing speed or scalability. It makes it possible to:
Build brand recognition. With increasing competition for eCommerce businesses, you need a way to differentiate and build brand recognition. Fulfillment marketing is that solution!
Tailor the customer experience. Personalize the fulfillment experience to each buyer using marketing data you're already collecting—delivering a unique customer experience that'll leave a lasting impression.
Create brand advocates. Turn one-time buyers into repeat buyers and loyal advocates for your brand. You make it easier to attract new customers driving additional revenue from repeat sales while expanding your new customer base.
I figured you'd like to do this in your organization, so I'm connecting you with The Fulfillment Lab! Click this link [HERE] to get started with their fulfillment services today, or contact them directly if you have more questions.
The Fulfillment Lab, 5136 W Clifton St, Tampa, FL 33634, (813) 444-3455